We take care of the recording and editing of the video of your event so you don't have to worry about anything. Since 2012, we have had the opportunity to work with companies from various sectors, recording speeches, opening ceremonies, award ceremonies, anniversaries, presentations… The video summary format was our specialty from the beginning, before consolidating itself as an indispensable audiovisual piece. And although we have recorded more than 2000 videos over the course of more than 10 years (we have already lost count), we continue to treat each project with the same care and affection!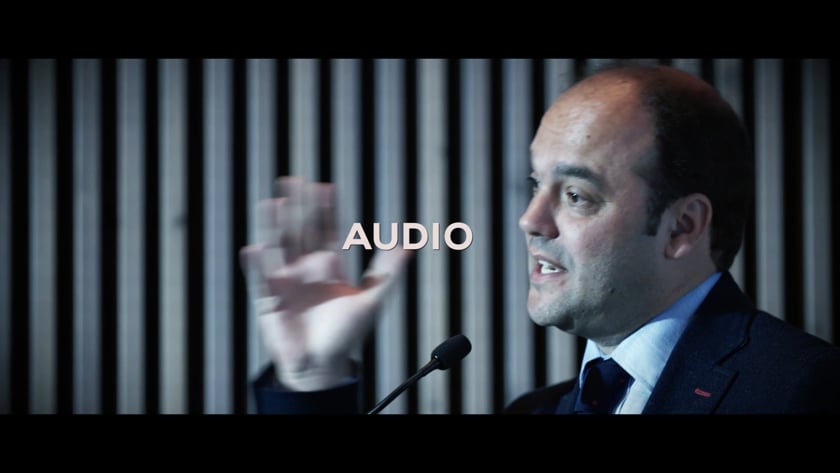 What events can we cover?
We offer multi-camera event recording. We record and edit videos of presentations. We take care of the sound recording and incorporation of slides (recorded in real time or in postproduction), signage and corporate intro.
We complete our offer by creating a video summary of the event with the best phrases and images, a very valuable piece to share with attendees or to use as a promotion for future events.
We can set up a set of interviews in the same event to squeeze even more possibilities, with the creation of video capsules perfect for broadcasting on rss.
Besides recording the event, do you need to broadcast it? Do you want us to take care of the event photography as well? Or maybe you need us to help you with the management and organization of the event from scratch?
Event recording... and more
Consult other services to complete your event.
No two jobs are the same, each event has its particularity, but we know that what is most urgent is to know an approximate cost. Contact us with more details about your event or audiovisual project using the contact form or by sending us an email at info@amagifilms.com